We are System Administrators specializing in Linux and Unix platforms.
We manage websites, install, configure, and maintain content managers like WordPress, Magento,Plone, Drupal, Joomla!, MediaWiki.
We have excellent knowledge on ecommerce portals especially on Magento, we handle, configure open access software like EPrints and OJS, we configure and manage backup systems and we like working with Mysql and PostgreSQL databases and shell scripts are our passion.
Services
CMS
Solutions for web applications: WordPress, Plone, Drupal, Joomla
DATABASE
Database design and implementation on MySQL and PostgreSQL
OPEN ACCESS
Realization of repositories on Eprints and DSpace platforms
PUBLISHING
Management and realization of software for libraries and for publishing
SYSTEM ADMINISTRATOR
Management and design of systems on Linux and Unix platforms both for real and virtual systems and networking consultants
BACKUP
Consultancy and realization of data backup and recovery systems on local and remote systems with the use of different technologies
Our project portfolio and IT consultancy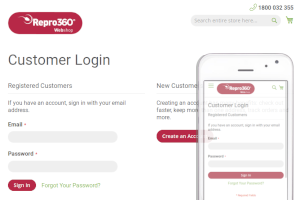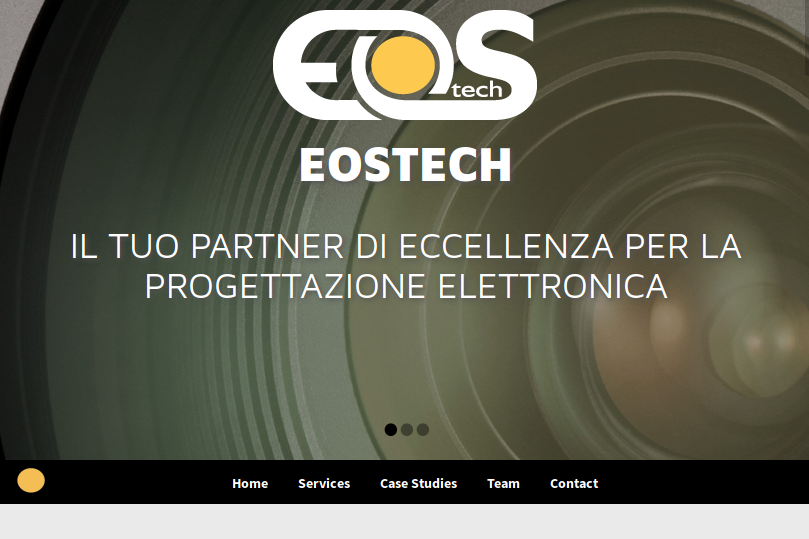 Eostech: IT consulting and system administrator activities
IT consulting on Eostech internal network and system activity for its re-implementation with servers connected to the new LDAP authentication system.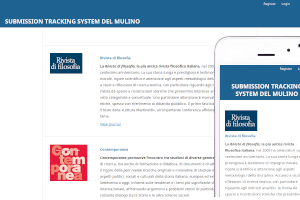 Submission Tracking System of il Mulino publishing company
Submission system of articles for the magazines of the Publishing Company il Mulino. The software engine is Open Journal Systems (OJS) which is a journal management and publishing system that has been developed by the Public Knowledge Project.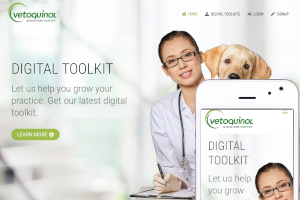 Digal Toolkits for Vetoquinol
Our Digital Toolkits are compiled by our team of marketing specialists and draw on the knowledge and expertise of our technical services veterinarians. Each toolkit is slightly different and will contain a mixture of items that you can use in your clinic's digital strategy. The content is targeted to pet owners and optimised for use on social platforms. Whether you are using Facebook, e-newsletters or a website/blog to reach out to your pet parents, these items should give you some valuable content to use to help market your practice!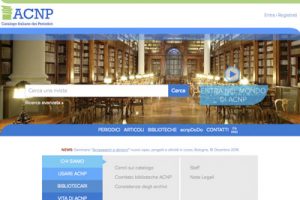 Italian ACNP Periodicals Catalog for Alma Mater Studiorum – Università di Bologna
Recently, the new ACNP catalog has been published, a catalog of periodicals owned by Italian libraries. By searching from the http://acnpsearch.unibo.it access point, you can find which Italian libraries have a specific review, what is its availability in vintage volumes and volumes and what services the library offers about a loan or consultation. Integrated with the portal is the largest and most detailed register of Italian libraries. The portal also offers a library loan service and a gift offer service.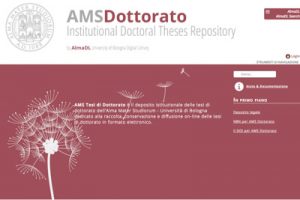 AMS PhD Thesis for Alma Mater Studiorum – Università di Bologna
AMS Doctoral Thesis is the institutional deposit of the PhD theses of Alma Mater Studiorum – University of Bologna dedicated to the collection, retention and dissemination of online doctoral theses in electronic format. Website created with eprints software